Eng Title: Black Rock Shooter: The Game
Developer: Image Epoch
Publisher: NIS America
Genre: ACT Game
Platform: PSP
Size: 1.28GB
Format: PSN/ISO
Region : USA
Lang : English
Realease Date: Apr.25.2013 [US]
Homepage: NA

Description :
2032 AD-the earth has been ruthlessly assaulted by extraterrestrials. Nineteen years of nonstop battle threatening the very existence of humanity. The last hope for human survival is BRS, a heroine created solely to save planet Earth; she is the ultimate battle android. But when she is awakened to end the battle once and for all, there are only twelve human beings left on Earth…
Fast, adrenaline pumping and absolutely hip, Black Rock Shooter is available to gamers. The game takes place in an apocalyptic world where the majority of the human population is killed off in a great war. In the midst of chaos, Black Rock Shooter wakes up to deal with the seven "disciples" and the infinite amount of mecha.
The BRS creator huke returns as the character designer, Noshima Kazushige of Final Fantasy fame joins the team as the scenario writer. This is a game that combines story, exhilarating action and beautiful characters into one package. Ride on your bike, aim your Black Rock Canon at your enemies and shoot.
Screenshots: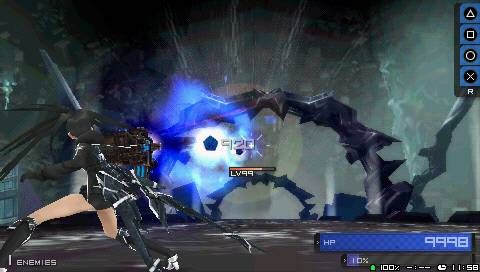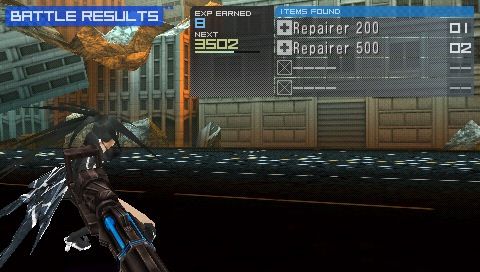 PSP Direct Download