Eng Title: BounceBack
Developer: Steel Minions
Publisher: Sheffield Hallam University Enterprises Limited
Genre: PZL(Platformer) Game
Platform: PSP
Size: 155.40MB
Format: ISO
Region : EUR
Lang : English
Realease Date: Nov.15.2012 [EU]
Homepage: http://www.steelminions.com/

Description :
You control a small bouncy ball who comes to realise that he's actually from the moon. With the help of his Tri-Hards spacemen friends he attempts to collect enough moondust to bounce all the way back up there.
On each level you begin with no bouncing ability at all. As you collect moondust you begin to bounce higher and higher, until you're able to reach the goal.
Along the way you also need to hit switches to open doors, use extra springy surfaces to bounce over killer obstacles, and navigate lifts and the like. It's classic puzzle gaming through and through.
And you're not alone on your quest. By hitting the shoulder buttons you can switch to another character with its own separate special abilities.
In this way, puzzles really open themselves up to a huge range of possibilities, and working your way through the game's several dozen levels is enjoyable throughout.
Screenshots: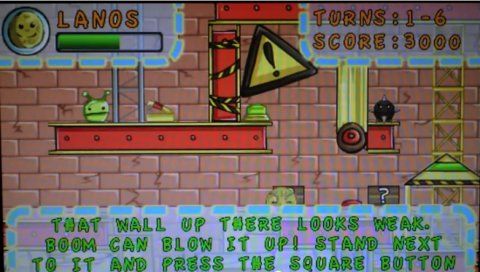 PSP Direct Download