Eng Title: Sherlock Holmes: Crimes & Punishments
Developer: Frogwares
Publisher: Focus Home Interactive
Genre: AVG Game
Platform: PS3
Size: 3.73GB
Format: ISO(fw NA)
Region : USA
Lang : English
Realease Date: Sep.30.2014 [US]
Homepage: http://www.sherlockholmes-thegame.com

Description :
It is now your turn to truly become Sherlock Holmes and lead your own investigation–actually, your investigations, as 8 captivating cases await you in Crimes & Punishments! Murders, disappearances, spectacular thefts, and other investigations will bring you to the cutting edge of the detective written in the pure tradition of Conan Doyle's novels. Each case offers real freedom to players, who will have to make important moral choices instead of simply enforcing justice by the book. All decisions have an influence in the game, so bear the weight of your choices!
Features:
Experience the thrill of case-cracking using Holmes' legendary skills, and your wits.
Holmes returns to households around the globe in a series of exciting new investigations that you control.
Connect the dots through Holmes' Neural Net deduction space, unlocking new tasks and narrative approaches.
Interrogate suspects and collect evidence to condemn or absolve the suspects you choose.
Collaborate with famed sidekicks Toby, Dr. Watson, and Inspector Lestrade in the most visually stunning interactive Sherlock Holmes game to date.
Screenshots: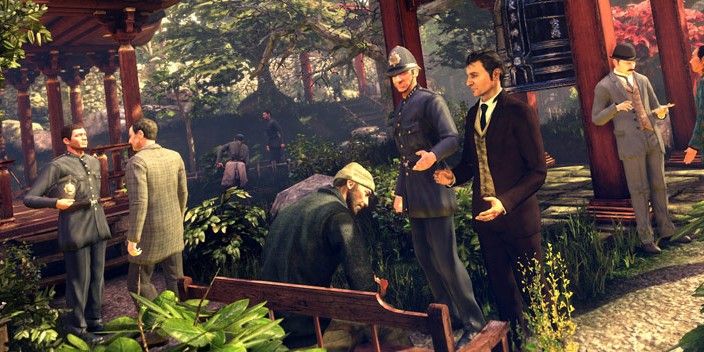 PS3 Direct Download