Eng Title: Digimon World Re:Digitize
Jpn Title: デジモンワールド リ:デジタイズ
Developer: NBGI
Publisher: NBGI
Genre: RPG Game
Platform: PSP
Size: 593MB
Format: ISO
Region : JPN
Lang : Japaness
Realease Date: Jul.19.2012 [Japan]
Homepage: http://www.bandaigames.channel.or.jp/list/digimon_game/

Description :
Digimon World Re:Digitize is a Role-Playing game, developed by Tri-Crescendo and published by Namco Bandai Games, scheduled to be released in Japan in 2012.
The protagonist is a 14-year-old boy whose hobby is riding road bikes. Thanks to a certain incident, he is lost in the Digital World — the world where the data creatures known as Digimon live. Nicolai "Nico" Petrov is both a good friend of the nameless protagonist and his rival. He is passionate with a strong sense of justice, and his Digimon is the silent, stoic Mirage Gaogamon. Akiho Rindō is a cheerful and curious girl whose Digimon is the gentle Garudamon.
Screenshots: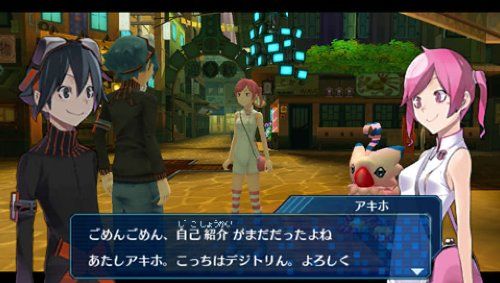 PSP Direct Download