Eng Title: DuckTales: Remastered
Developer: WayForward
Publisher: CAPCOM
Genre: ACT Game
Platform: PS3
Size: 1.25GB
Format: PKG
Region : NA
Lang : English
Realease Date: Aug.13.2013 [US]
Homepage: http://www.ducktalesremastered.com/

Description :
DuckTales Remastered follows the adventures of Scrooge McDuck as he explores differently themed worlds to collect their treasures and become the world's richest duck.
DuckTales Remastered takes the classic Disney platforming adventure to a whole new level. All of the visuals from the 8-bit game have been beautifully re-created as hand-drawn and animated sprites, across a backdrop of luscious, re-envisioned level backgrounds. Furthermore, original Disney Character Voices talent, including some from the cartoon TV series, bring in-game characters to life with charm and wit, while the classic melodies of the original soundtrack are given a modern twist. The game also features an all new tutorial level where players can get familiar with the iconic pogo jump and cane swing, while Scrooge McDuck's Museum allows players to track all their stats and compare their progress with others via global leaderboards.
Features:
Relive the classic TV series from the 1980′s – Follow the adventures of Scrooge McDuck and his three nephews as they fend off enemies including the Beagle Boys and Magica DeSpell, on their quest to obtain the five most impressive treasures from across the world.
Redefined hand-drawn visuals – Developer WayForward have taken all the original visuals from the 8-bit game and significantly enhanced and recreated them as hand-drawn sprites, across a backdrop of beautifully re-envisioned level backgrounds.
Authentic Disney experience – Some of your favorite Disney characters are brought to life by many of the original voice-over talent from the classic DuckTales TV series and stage backgrounds take their inspiration from the classic TV episodes.
Learn to pogo – In an all new tutorial level, learn the basic playing skills, including Scrooge McDuck's icon pogo jump and cane swing.
Visit the museum – Track your achievements, progress and status on the leader boards in Scrooge McDuck's new Museum.
Cash in your coins at Scrooge McDuck's Money Bin – A new playable area, Scrooge's Money Bin allows players to track the amount of wealth accumulated and even take a swim through his latest spoils.
Digitally enhanced soundtrack – Built from the original versions, the soundtrack for DuckTales Remastered created more modern amplified iterations of the classic melodies.
Screenshots: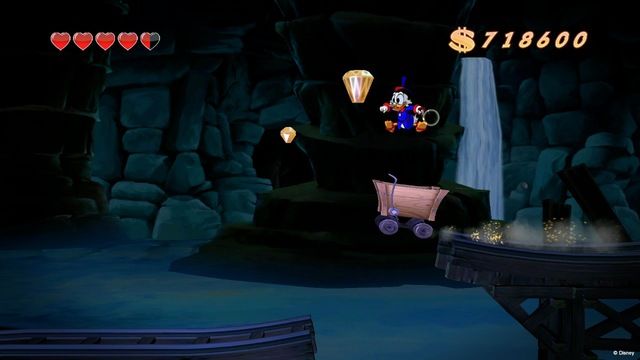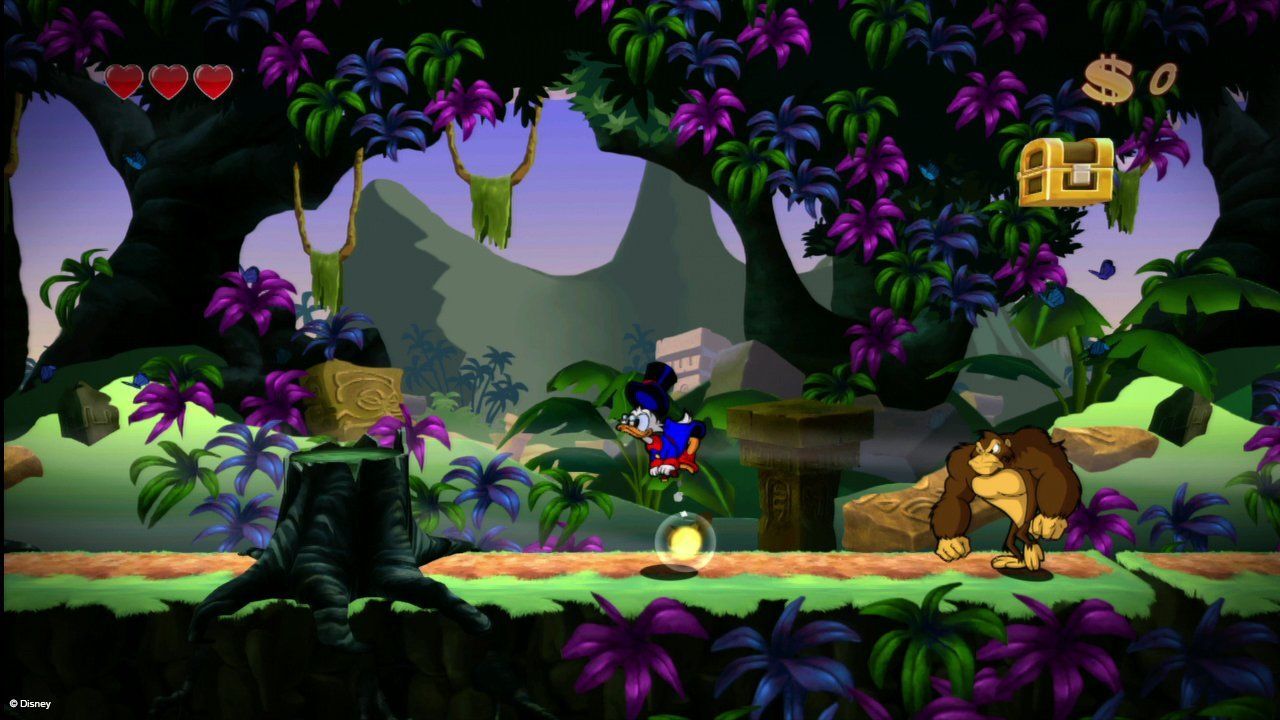 PS3 Direct Download