Eng Title: FIFA 13 INTERNAL
Developer: EA Sports
Publisher: Electronic Arts
Genre: SPG Game
Platform: PC
Size: 6.45GB
Format: DVDx1
Region : Region free
Lang : English
Realease Date: Sep.29.2012 [EU]
Homepage: http://www.ea.com/soccer/fifa

Description :
Note: This release is meant for our sites, its ops and users, and those who request it. We've labeled it internal because the DRM is bypassed using a loader. The game works, but it's not how we would usually release a crack. A more proper way of cracking it exists, but would take extra time. The rules we follow also do not allow for loaders of this kind to be released, and it seems unlikely that new rules will come.
FIFA 2013 captures all the drama and unpredictability of real-world football. This year, the game creates a true battle for possession across the entire pitch, and delivers freedom and creativity in attack. Driven by five game-changing innovations that revolutionize artificial intelligence, dribbling, ball control and physical play, FIFA 2013 represents the largest and deepest feature set in the history of the franchise.
Features:
All-new positioning intelligence infuses attacking players with the ability to analyze plays, and to better position themselves to create new attacking opportunities.
Make every touch matter with complete control of the ball. Take on defenders with the freedom to be more creative in attack.
A new system eliminates near-perfect control for every player by creating uncertainty when receiving difficult balls.
The second generation of the physics engine expands physical play from just collisions to off-the-ball battles, giving defenders more tools to win back possession.
Create dangerous and unpredictable free kicks. Position up to three attacking players over the ball and confuse opponents with dummy runs, more passing options, and more elaborate free kicks.
Compete for club and country in an expanded Career Mode that now includes internationals. Play for or manage your favorite national team, competing in friendlies, qualifiers and major international tournaments.
Learn or master the fundamental skills necessary to compete at FIFA 13 in a competitive new mode. Become a better player, faster, no matter what your skill level. Compete against yourself or friends in 32 mini-games perfecting skills such as passing, dribbling, shooting, crossing and more.
Earn rewards, level up, enjoy live Challenges based on real-world soccer events, and connect with friends. Everything within FIFA 13, and against friends, is measured in a meaningful way.
Access your Football Club identity and friends, manage your FIFA Ultimate Team, search the live auctions and bid to win new players.
500 officially licensed clubs and more than 15,000 players.
How to install:
1. Unrar.
2. Burn or mount the image.
3. Install the game.
4. Copy the cracked files from the \Crack directory on the disc to the \Game directory, overwriting the existing exe.
5. Before you start the game, use your firewall to block all exe files in the game's install directory from going online. Use the game setup before starting as well. It can be found in the following directory: \Game\fifasetup
6. Play the game. While in game, avoid all of the online options. If you have Origin installed, it may start it up. If that happens, ignore the prompt, play offline, and don't login.
7. Enjoy!
Screenshots: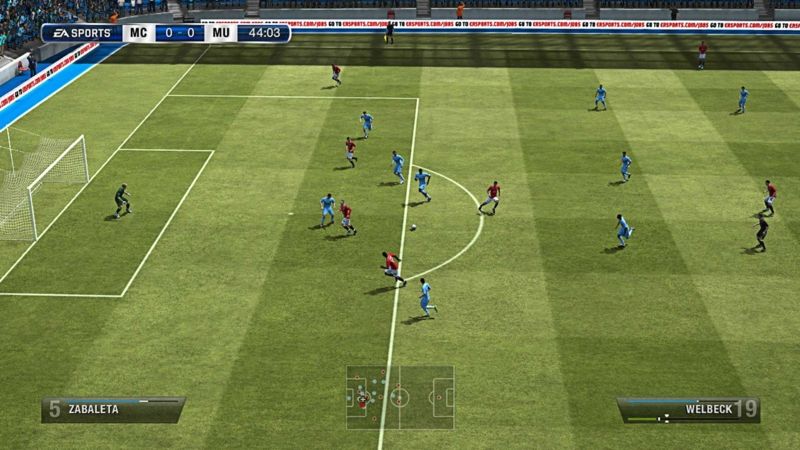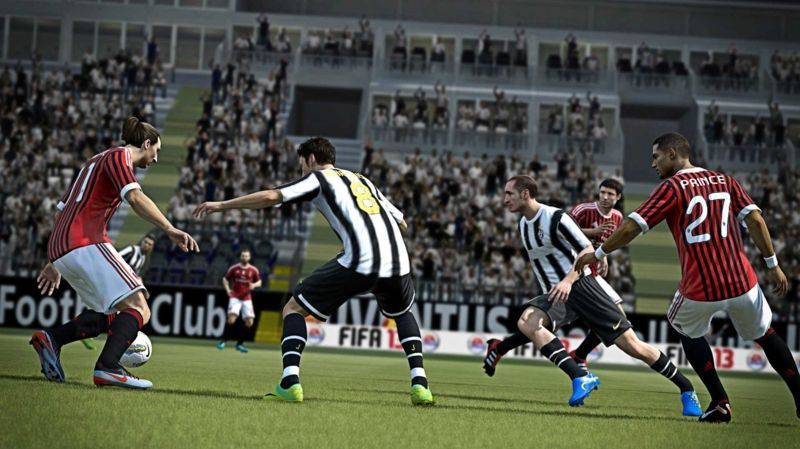 PC Direct Download