Eng Title: Gungnir
Developer: STING
Publisher: Atlus
Genre: SRPG Game
Platform: PSP
Size: 169MB
Format: ISO
Region : USA
Lang : English
Realease Date: Jun.12.2012 [North America] May.19.2011 [Japan]
Homepage: http://www.atlus.com/gungnir/

Description :
Gungnir takes place in the empire of Gargandia, a nation currently caught up in a civil war being fought between the prosperous Dartania race and the "cursed" Leonica race for control of the empire.
Game Play:
The gameplay flow is divided between event scenes, battles, and breaks between each stage in which the player may buy new equipment and change the equipment of party characters. The game display is isometric, with hand-drawn character sprites and environments rendered in 3D, and the official website describes the game as using the orthodox tactical RPG system as a base while employing a time system and an all-new mechanic known as the "Tactics Gauge".
According to the game's product page on Gamestar, Gungnir will feature an optional support mode for players struggling with the system and difficulty level.[10] The Amazon product page features one screenshot depicting a decision point, showing that there will be some form of branching in the game; both multiple routes and Easy Mode were later confirmed by an interview appearing in Gamers Magazine.
The game's PV advertisement claims that there are 25 unit classes.
Screenshots: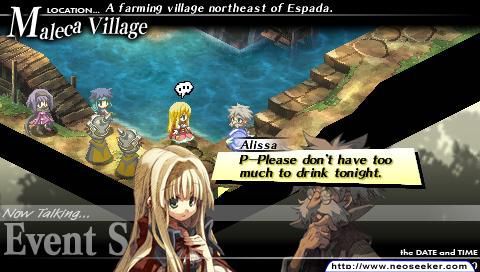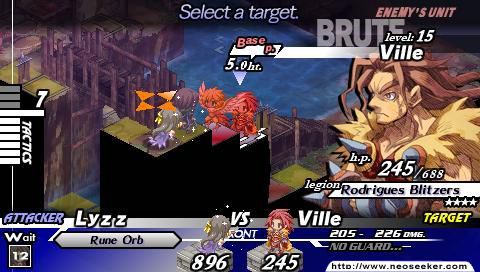 PSP Direct Download