Eng Title: Just Dance Wii 2
Jpn Title: ジャストダンスWii2
Developer: Nintendo
Publisher: Nintendo
Genre: MUG Game
Platform: Wii
Size: 4.36GB
Format: ISO
Region : JPN
Lang : Japaness
Realease Date: Jul.24.2012 SHOP DATE.: Jul.26.2012 [Japan]
Homepage: http://www.nintendo.co.jp/wii/sjdj/index.html

Description :
Just Dance Wii allows you to escape your daily routine and just let your body groove. Once you've nailed the moves, you just can't stop dancing!
Choose your favorite tracks to create the ultimate party vibe and revolutionize the way you spend time with family and friends.
It's time to get the party started: crank up the tunes and Just Dance!
Features:
• Chart-Topping Tracks: You can shake your 'thang' to over 35 hot tracks including top ten hits from pop, rock, disco and hip hop..
• Just Move It: A true dance experience with real moves created by professional choreographers; Just Dance brings you the adrenaline-pumping thrill of dancing and hot moves you can take to the dance floor.
• Everyone Dance! The free-for-all song selection and variable song lengths provide customized gameplay for all ages and dance abilities
• Over 200+ Real Dance Moves: Learn iconic dance movements that will push your dancing skills to the max!
• Precision: Hit the move and strangle the beat to score huge combos and new kick-ass moves. If you dance like your dad at a wedding, you won't get diddly!
• Keep the Beat Just Dance allows you to see the beat and feel the music as you learn to dance. learn the groove, and nail the move to score!
• A little karaoke: You can sing along to all the classic tracks, which are subtitled; you won't get scored, but it helps keep in rhythm and will (no doubt) entertain your friends.
• Party Popper: Play with up to 4 players who can join in at anytime to try to match your skills.
• Philosophy: Dance makes you feel good inside and out! It's the world's best carefree remedy to feeling great about yourself and closer to others…
収録曲/Tracks:
・楽曲名/アーティスト(かな順)
INDEPENDENT WOMAN/AI
淋しい熱帯魚/Wink
Rising Sun/EXILE
Lovers Again/EXILE
マル・マル・モリ・モリ!/薫と友樹、たまにムック。
GO GO サマー! /KARA
ジェットコースターラブ/KARA
PON PON PON /きゃりーぱみゅぱみゅ
ミッキーマウス・マーチ(ファミリー・パラパラ・ヴァージョン) /キューティー★マミー
睡蓮花/湘南乃風
Body & Soul/SPEED
じょいふる(カバー)/達見恵
We can't stop the music/DA PUMP
Bo Peep Bo Peep/T-ARA
アゲ♂アゲ♂EVERY☆騎士(ナイト)/DJ OZMA
I'm your man/2PM
We Can Fly/Happiness
Yeah! めっちゃホリディ/松浦亜弥
Ride on time/MAX
POP STAR(カバー)/Ms.OOJA
・楽曲名/アーティスト(ABC順)
Girlfriend/Avril Lavigne
Beautiful Liar(カバー)/Countdown Mix Masters
California Gurls/Katy Perry featuring Snoop Dogg
TiK ToK/Ke$ha
Mamasita/Latino Sunset
Party Rock Anthem/LMFAO feat. Lauren Bennett & GoonRock
Lollipop/MIKA
Promiscuous/Nelly Furtado feat. Timbaland
Only Girl (In the World)/ Rihanna
Spectronizer/Sentai Express
Gonna Make You Sweat (Everybody Dance Now)(カバー)/Sweat Invaders
Dynamite/Taio Cruz
Pump It/The Black Eyed Peas
Baby One More Time(カバー)/The Girly Team
She's Got Me Dancing/Tommy Sparks
Screenshots: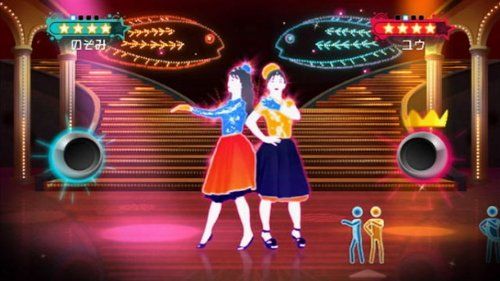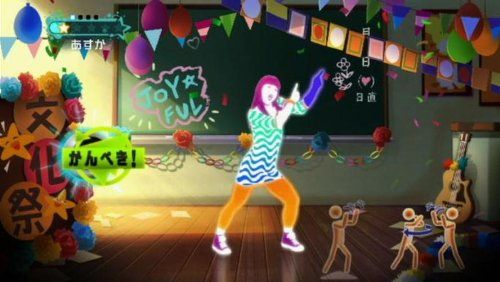 Wii Direct Download