Eng Title: Madden NFL 13
Developer: Tiburon
Publisher: Electronic Arts
Genre: SPG Game
Platform: Wii
Size: 4.37GB
Format: ISO
Region : USA
Lang : English
Realease Date: Aug.28.2012 [US]
Homepage: http://www.easports.com/madden-nfl

Description :
With physics you can feel, Madden NFL 13 delivers revolutionary gameplay in the '013 edition of EA Sports' football franchise. Powered by the all-new Infinity Engine, true player impact and authentic momentum transfer ensure that no two plays ever look or feel the same. Madden NFL 13 revolutionizes the way sports video game career modes are played with Connected Careers—a completely new and fully connected universe defined by deep gameplay, unique storylines and social integration. The game continues to evolve the sport sim experience with cutting-edge Infinity Engine technology, revolutionary Connected Careers and a complete audio and visual overhaul that delivers best in class presentation.
Features:
Playbooks Presentation – NFL broadcasts are some of the most impressive in the world of sports, and that attention to detail is apparent in Madden NFL 13. From the moment players start the game and see the completely redesigned opening, to the 3-D booth showcasing new commentators Jim Nantz and Phil Simms, Madden NFL13 provides the most dynamic, authentic presentation yet. On the field, HDR and multi-vector lighting tracks the position of the sun after every play, and motion blur gives a true sense of speed. Also, don't forget those brand new Nike uniforms and gear, which debut in their full digital glory in Madden NFL 13.
Gameplay – An enhanced passing system opens up the game like never before with changes to the way quarterbacks, receivers and defenders react to the ball. On top of all that the new Infinity Engine completely redefines how players interact in Madden NFL 13.
Defense – Defensive coverage AI has been completely rewritten thanks to the new read and react defensive AI. Conversely, defenders now disguise their coverage so users won't know if the defense is in man or zone until the snap, creating a chess match between the offense and defense.
Offense – The new Total Control Passing mechanic lets players lead receivers into open space and put the ball exactly where they want it to go. Also, revamped passing trajectories, quarterback dropbacks, and play action improvements make airing out the ball more appealing than ever.
Infinity Engine – The brand-new Infinity Engine brings physics-driven animation to the Madden NFL franchise, ensuring that no two plays every look or feel the same. Play outcomes are now unpredictable with factors such as mass, velocity and momentum considered into every play. Just because the tackle has started doesn't mean the action is over, and players can fight for every yard and scrap for every tackle.
Screenshots: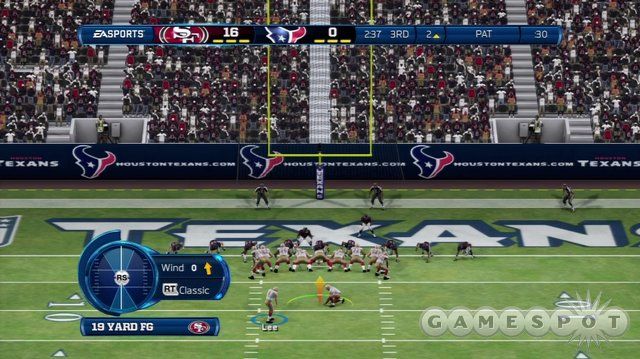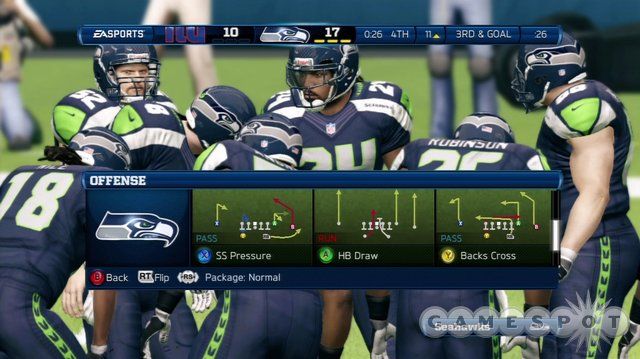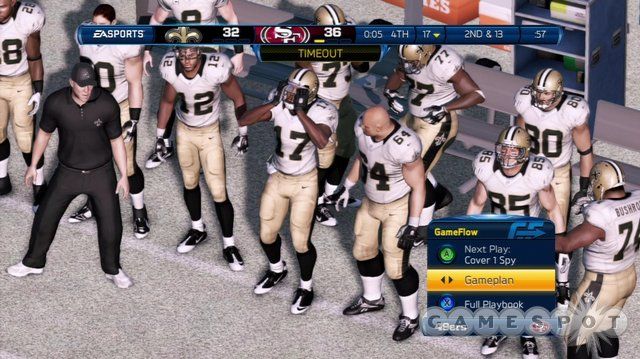 Wii Direct Download