Eng Title: Risen 2: Dark Waters Special Edition EBOOT PATCH 100 EUR
Developer: Piranha Bytes
Publisher: Deep Silver
Genre: RPG Game
Platform: PS3
Size: 8.70MB
Format: RAR(FW 3.40+)
REGiON : EUR
LANG : English
Realease Date: Oct.25.2012 [EBOOT Realease Date]
Homepage: http://www.risen2.com/

Description :
With an expanded setting, a fresh story and characters as well as an all-new technical foundation, Risen 2 expands on the success of this popular RPG franchise. Set several years after the end of Risen, the game drops players into a cataclysmic world where raging titans have devastated the planet and pushed humanity to the brink of existence. Subsequently, monstrous creatures have risen from the watery depths of the sea and their attacks have brought all seafaring to a grinding halt. The hero, now a member of the Inquisition, is sent out to find out how to stop the chaos caused by these creatures from the deep. His quest begins with rumors that the pirates who frequent the southern islands are the only ones who know a way to get rid of the creatures once and for all and end their reign of terror.
With an all-new pirate-based theme, Risen 2: Dark Waters aims to combine the most loved classic RPG gameplay mechanics of the original Risen with a fresh theme and setting on a huge variety of themed island locales. Risen 2: Dark Waters maintains the most immersive features of the original Risen, with multiple approaches to every challenge allowing players to shape the game world based on their own decisions. These choices will serve to unlock new paths, features and additional skills for the character.
Features:
Risen 2 features a unique, tropical fantasy setting in an open world complete with firearms, dirty tricks and a brand new situationally appropriate magic style.
The game includes completely overhauled, sophisticated tech providing vastly improved high-res texturing, brand new weather, water and light/shadow effects, a fully revamped character animation system and an exhaustive NPC character model design which greatly reduces the chance of "clone" NPCs.
One of the most intense, immersive game worlds ever created, Risen 2 intends to fully envelop its players in its world with a full day/night cycle, dynamic weather patterns, NPCs with daily routines who react based on your behavior, and even creature AI with routine behaviors such as scavenging and sleeping that are impacted by the time of day.
Risen 2 allows players to shape their game experience and even the game world itself depending on their actions and choices. Every decision made has a consequence – it may change the character's skillset, NPC relationships, or even potential questlines.
Several unique islands, all lovingly designed by hand with no copy and paste set pieces, encourage exploration and adventure while the player hunts for secret treasures and hidden areas.
Installation Notes:
replace included files in game dir (NOT in /dev_hdd0/game/BLES01398)
tested on 3.55 MFW, but should work fine on 3.40+
thanks go out to antidote for the original.
if you like this game, go fucking buy it and support the REAL developers!
Screenshots: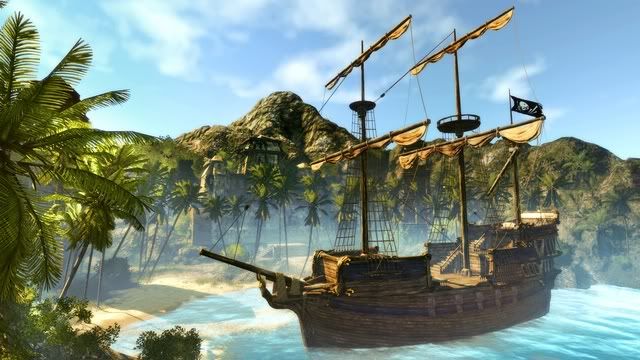 PS3 Direct Download