Eng Title: Splatterhouse
Developer: BottleRocket
Publisher: Bandai Namco Games
Genre: ACT Game
Platform: PS3
Size: 5.19GB
Format: ISO(fw NA)
REGiON : USA
LANG : English
Realease Date: Nov.23.2010 [US]
Homepage: http://www.splatterhousegame.com/

Description :
Metal heads, horror freaks and hardcore action gamers, unite! Rick Taylor and the Terror Mask are back, tearing, cutting and beating their way through inhuman abominations and hordes of the undead in a tale of love, mutilation and near-insanity. A wall of metal tunes underscores blood-soaked battles with massive bosses, brutal weapons, over-the-top gore and real-time regeneration. And while your ears are ringing, a new Splatterkill System lets you get your hands bloody!
Features:
The Classic Franchise Returns – An innovative reinvention of a classic category-killer with an original storyline inspired by Gordon Rennie (Necronauts, Judge Dredd)
Re-imagined Enemies – Classic enemies have evolved into horrific monsters of radical proportions and shocking detail
Extreme Gore – Splatterhouse pulls no punches, taking gore and shock value to the next level with physics-driven fluids and organ parts flying in all directions
Regeneration – Real time physical damage and regeneration shows the rebuilding of bone, muscle and skin
Pulse-Pounding Combat – Use Rick's deep set of moves, improvised weapons, environmental attacks, and unique enemy AI to obliterate enemies at each turn
Screenshots: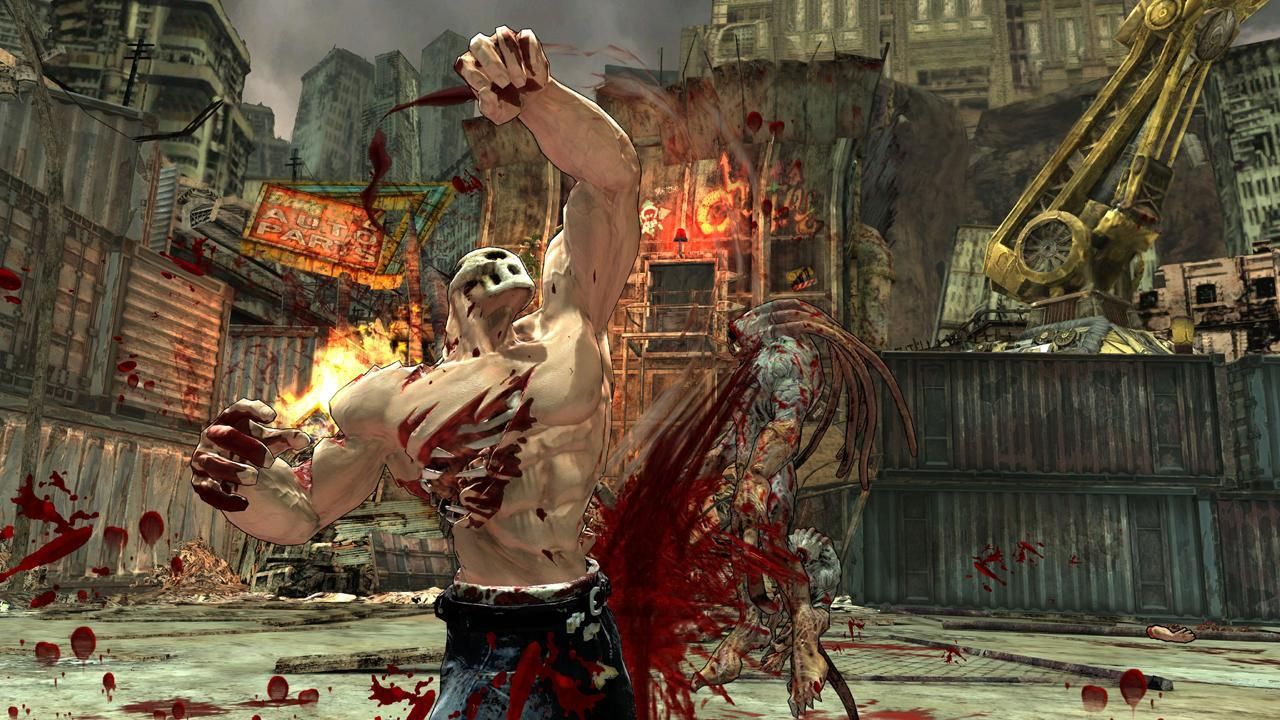 PS3 Direct Download