Eng Title: Super Smash Bros. for Nintendo 3DS
Developer: Bandai Namco Games
Publisher: Nintendo
Genre: ACT Game
Platform: 3DS
Size: 2.12GB
Format: 3DS
Region : EUR
Lang : en fr de es it nl pt ru
Realease Date: Oct.3.2014 [EU]
Homepage: http://www.smashbros.com/us/

Description :
Newest Nintendo Fighting Game
Nintendo game characters return again in the most famous of crossovers in this new competitive fighting game! Super Smash Bros. for Nintendo 3DS is the fourth installment and the first portable game in the franchise.
Gameplay, Levels, Stages, and Other Features
Same with other games on this series, this game will have up to four players fighting against each other. Pressure opponents with a variety of simple yet complex attacks and win the battle by smashing them out of the arenas. SSB enthusiasts will be delighted as some elements of previous games come back. Players can send their fighter as customized from different version; customized attack directions are also featured in this game. Levels of battles will be in between Super Smash Bros. Melee and Super Smash Bros. Brawl. Touch screen controls are removed for this edition.
Nintendo Characters Fighting Each Other
Choose the best Nintendo character and win over the opponents. Most of the characters from previous installments returned and ready to attack each other. Classic characters such Mario and Donkey Kong and new heroes such as the Animal Crossing Villager, Wii Fit Trainer and Mega Man are mixed in this game. This 3DS version will feature stages based on released handheld system games. Let the battle begin…!
Silky-smooth 3D: Most game-play elements of the Nintendo 3DS version of the game will run at 60 frames per second, all in stereoscopic 3D
Features:
New challenger!: Greninja, the awesome final evolution of Froakie from Pokémon X and Pokémon Y, joins the roster as a playable character in Super Smash Bros. for both Wii U and Nintendo 3DS
"Smash Run": Exclusive to the Nintendo 3DS version of the game is a new mode called "Smash Run." In this mode, four players have five minutes to enter a dungeon and explore the surroundings, fight enemies and obtain power-ups to enhance their fighters.
Oldies but goodies: Many of the classic characters from past Super Smash Bros. games that are returning in Super Smash Bros. for Wii U and Nintendo 3DS have new powers and abilities
Variety of stages: While the cast of playable characters is the same in both versions of the new games, the stages where the battles take place are vastly different, depending on which system a player chooses. The Wii U stages are primarily based on past home console games, while the Nintendo 3DS stages draw from hand-held games for inspiration
Online play: Both the Wii U and Nintendo 3DS versions of Super Smash Bros. will offer online multiplayer game play with other players on the same platform. Players with broadband Internet access can battle it out with anyone else who is online and also has the game
Items, trophies and Pokémon: Items, assist trophies and Poké Balls all return in Super Smash Bros. for Wii U and Nintendo 3DS. New to the games are Master Balls, special Poké Balls that contain Legendary Pokémon like Arceus and Xerneas
Screenshots: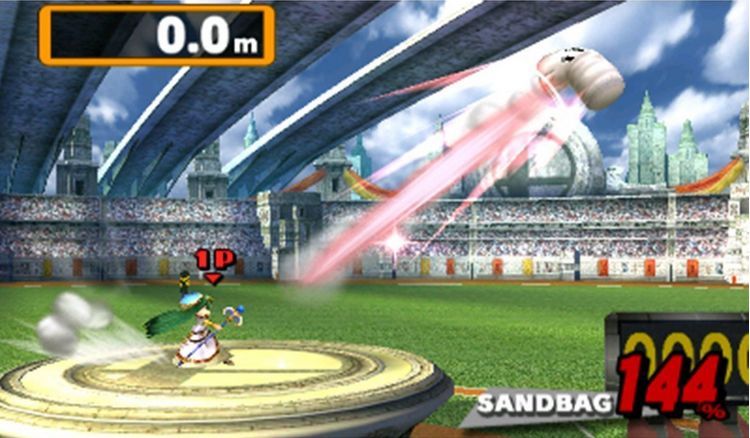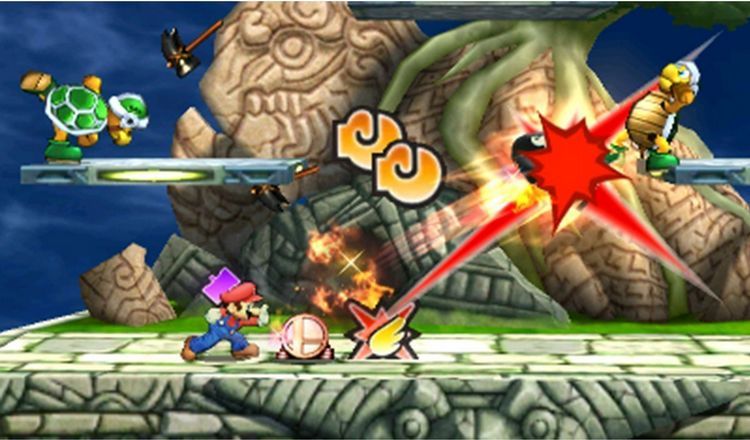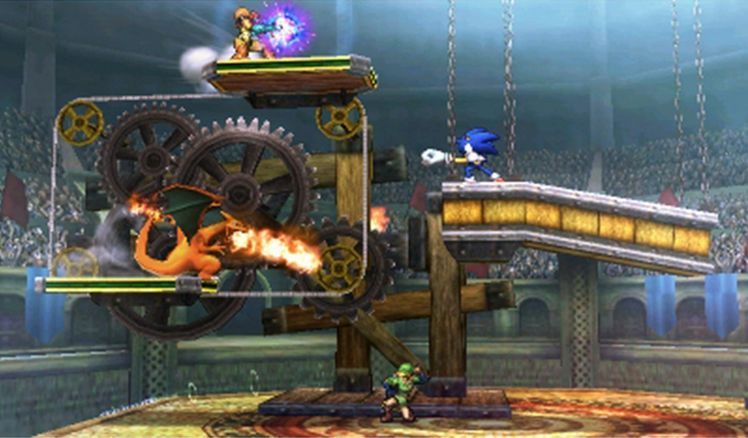 3DS Direct Download