Eng Title: Theatrhythm Final Fantasy: Curtain Call
Developer: Indies Zero
Publisher: Square Enix
Genre: MUG Game
Platform: 3DS
Size: 1.78GB
Format: 3DS
Region : USA
Lang : English
Realease Date: Sep.16.2014 [US]
Homepage: http://www.theatrhythm.com

Description :
THEATRHYTHM FINAL FANTASY CURTAIN CALL expands on the original in every way with new gameplay modes, 221 songs, and over 60 playable characters. Featuring music that spans the full breadth of the storied FINAL FANTASY franchise, players tap along to the memorable beats and harmonies as the adorable, stylized characters battle and quest through their worlds. The music of over 20 titles is brought together in one package, fusing together the moving scores, cinematic visuals, and role-playing elements the series is known for.
Features:
-Includes 221 Songs & Over 60 Characters
-New Versus and Quest Medley Modes
-Music from Over 20 FINAL FANTASY titles
-Power Up Characters With CollectaCards
Screenshots: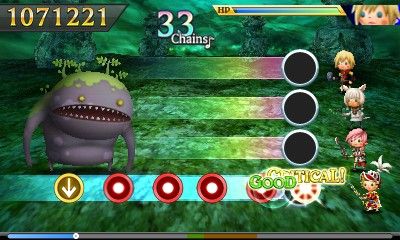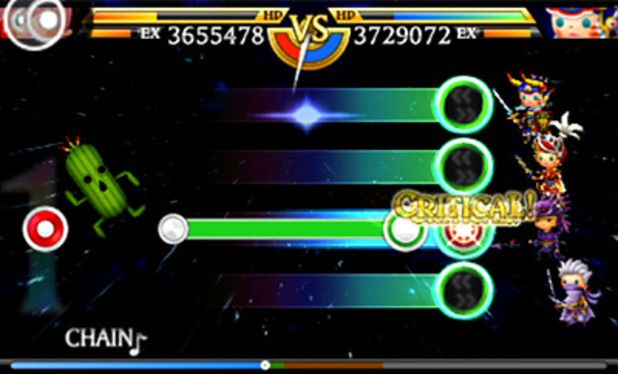 3DS Direct Download